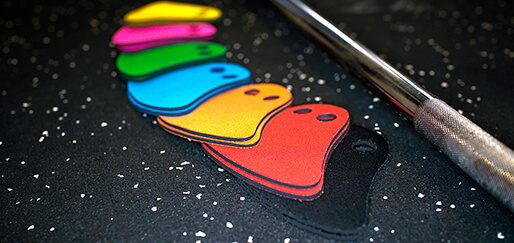 PRESS RELEASES
Find our latest Press releases, Photography and Info about our new fitness grip pads with supergrip anti slip technology.
You can: Download. Release. Spread. Print. Link. Backlink .
Contact our press section for any kind of cooperation and opportunities for informations and releases.
Mail to: PH[@]workoutpads.com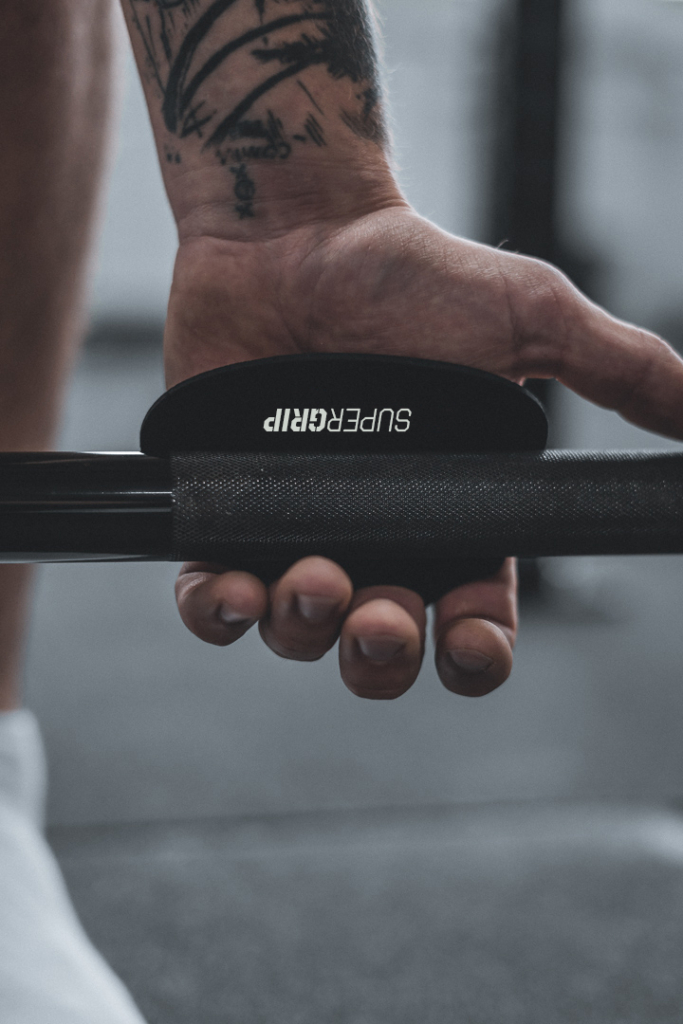 Athletes all over the world suffer from stressed trigger points in the palms of the hands
Protection against calluses, calluses, cracks – secure grip thanks to workout pads from Germany
Lifting weights and driving the body to new levels of fitness is the goal of many bodybuilders, endurance athletes and strength athletes. And no matter how heavy the weights and exercises are, training gloves are often used, which become painful on the palms of the hands after a short training period.
Unfortunately, sports gloves do not prevent callus formation and calluses under heavy loads. Seams and excess material in gloves are usually the reason for extra calluses in the area of the flexor tendons, i.e. the area of the palms where the fingers sit. Specially developed workout pads Fitness Grip Pads are much better suited for absorbing unpleasant pressure on the palms of the hands and thus avoiding cracks, calluses and the dreaded bodybuilder's calluses on the hands. Workout pads with Supergrip anti-slip technology were developed in Germany and not only make daily fitness training and workouts easier, but also increase the performance of dumbbells and sports equipment thanks to the better grip, because more repetitions and properly executed fitness exercises can be carried out . The hands are an image of our body: https://www.workoutpads.com/handschutz-triggerpunkte/
Palms and their "trigger points" are particularly stressed when lifting weights
It doesn't matter whether it's bodybuilding, crossfit, cycling, rowing or other sports that rely on grips: The enormous pressure on the palms of the hands during training causes uncomfortable pressure points and can even cause pain and injuries. There are reflex and trigger points in the palms of the hands that map the whole body and they must be protected during training. Conventional gloves often cannot absorb this pressure during training. Many athletes therefore often have to take a break not because of excessive physical exertion, but because the palms of the hands hurt too much and this affects the entire body. It is therefore important, especially during intensive sport, to also protect certain parts of the body that are subject to high stress. Extremely important for hands before cracks, calluses or even calluses form. And to be honest: Hands covered with calluses and calluses are not particularly sexy – regardless of whether it's a man's or a woman's hand.
Fitness Grip Pads significantly better than fitness gloves
To avoid irritation on the palms of the hands, workout pads with a supergrip coating should be used. The high-tech coating that ensures that pressure points, blisters and calluses do not form in the first place. The fitness grip pads ensure a controlled grip on the training equipment. Training is not only made easier for the person exercising, but the workout pads with Supergrip also protect the joints and effectively protect the palms of the hands. Pressure points, pain and callus formation no longer have to be the result of hard, daily training. Existing calluses also steadily recede when using the workout pads, and your hands become soft and healthy again. Muscle building can be made easier and weights can be lifted without undue pressure on reflex and trigger points – more frequently and more precisely.
Many symptoms, such as heartburn or stomach pains during and after strength training, were eliminated by users using our Fitness Grip Pads workout pads. Overloading is specifically reduced with the pads and, ideally, more comfortable training also leads to an increase in training results. Workout pads fitness grip pads have many other positive properties and help, for example, to avoid sweaty hands. They are washable, don't take on odours, last forever and are very cheap – until 31.12.2022 they are 20% cheaper and ensure free worldwide postal shipping.
Link to publication on pressetext.com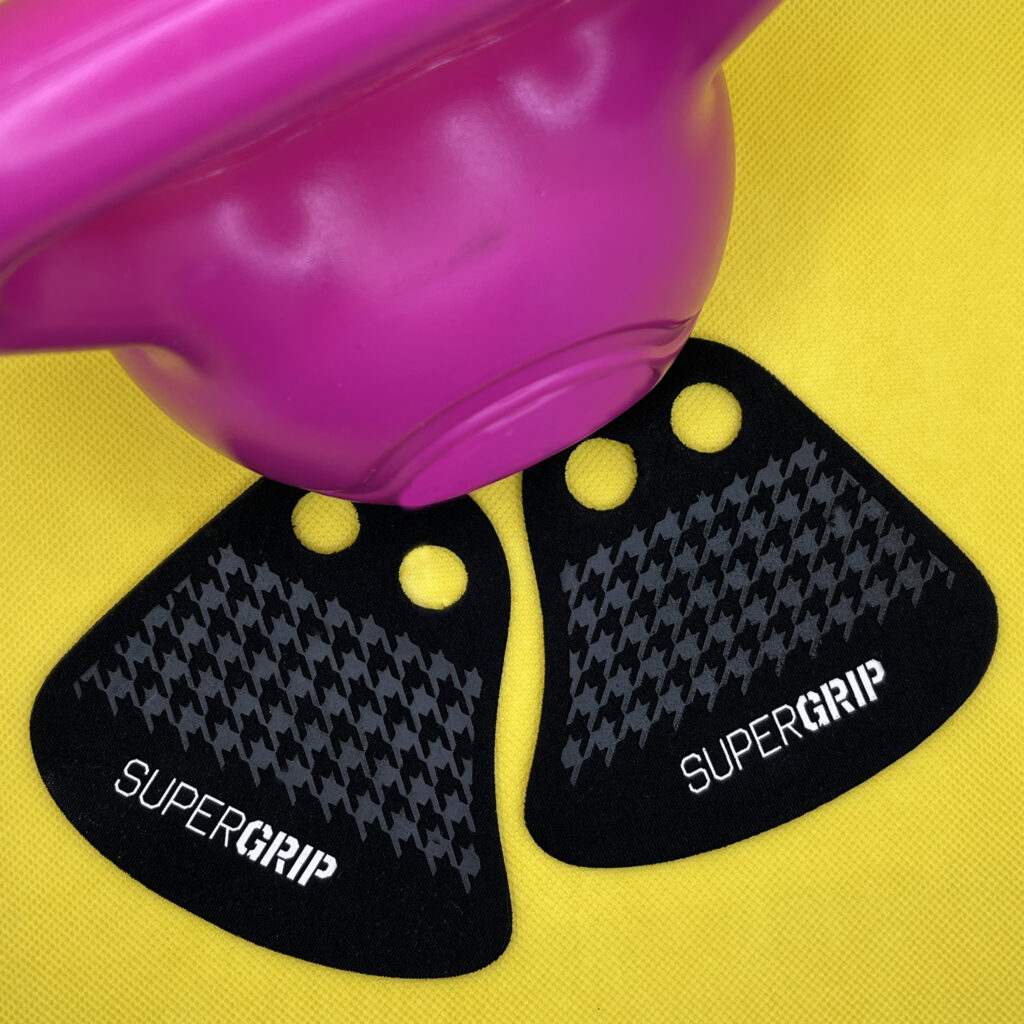 If your hands hurt when you weigh 10 or 100 kilograms: Modern workout pads are the better fitness gloves
More comfort for fitness, bodybuilding and weight training with workout pads with Supergrip Technology.
Whether weight training or CrossFit, outdoor workouts, cycling or rowing: many types of Fitness sports put enormous strain on the hands, which can quickly lead to calluses, blisters, cracked skin or even painful open areas. A grip pad invention from Germany puts an end to this and also increases performance in sports. Workout pads with the Supergrip coating are the best choice for anyone looking for an alternative to classic training gloves.
No pressure points, annoying calluses or cracks on the hands
Training with the patented workout pads is easy and offers many advantages. They are only pulled over the middle and ring fingers.
"The ergonomically shaped grip pads relieve the hands and protect them from pressure points, cracks, blisters and callus formation. The extra laminated Supergrip anti-slip coating is placed exactly where dumbbells, handles and Fitness devices are grabbed and special grip is required. The special design allows a controlled grip and you can train your muscles in a more targeted and efficient way. The Fitness pads also offer protection against direct contact with dirt and germs on the dumbbells, handles and devices, which is particularly important in times of Corona," says Patrick Hartung, developer and owner of the company Workoutpads, which sells the Fitness Grip Pads with Supergrip worldwide exclusively.
Freedom with comfort and high-tech.
It's unbelievable how much high tech and development can be packed into such a small thing as these fitness grip pads. The workout pads with Supergrip technology are made of stable and extremely durable and yet super soft neoprene, weigh less than a few three grams, are flexible and cuddly, washable up to 60 degrees selsius and do not absorb odors. The material withstands the highest demands and enormous weights without any problems.
The Supergrip anti-slip coating offers one-sided extra grip on dumbbells, handles and fitness equipment. For exercises that require a little more play, for example on the kettelbell or the barbell, the pads can simply be turned around. In addition, the pads are in one size fits all design, which means that the workout pads fit all palm and finger sizes like a second skin – from XXS to XXL.
Even Arnold Schwarzenegger received a delivery of the workout pads. Therefore, they can be used without restriction, both for women and men, for left-handers and right-handers and for everyone on both sides.
Safe protection for the hands and universally applicable.
Workout pads with Supergrip are not only a benefit as grip pads for strength sports such as calisthenics, bodybuilding, powerlifting, fitness training or in rehabilitation. The fitness pads with Supergrip are also very useful in the household, whether for scraping wallpaper, shovels or chopping wood, the pads can be used in many ways.
The workout pads fitness grip pads are currently available in black.
For more information about treatments, offers and to order go to: https://www.workoutpads.com
The workout pads can be conveniently ordered with AmazonPay or on the Amazon website.
Link to the report on Pressetext.com.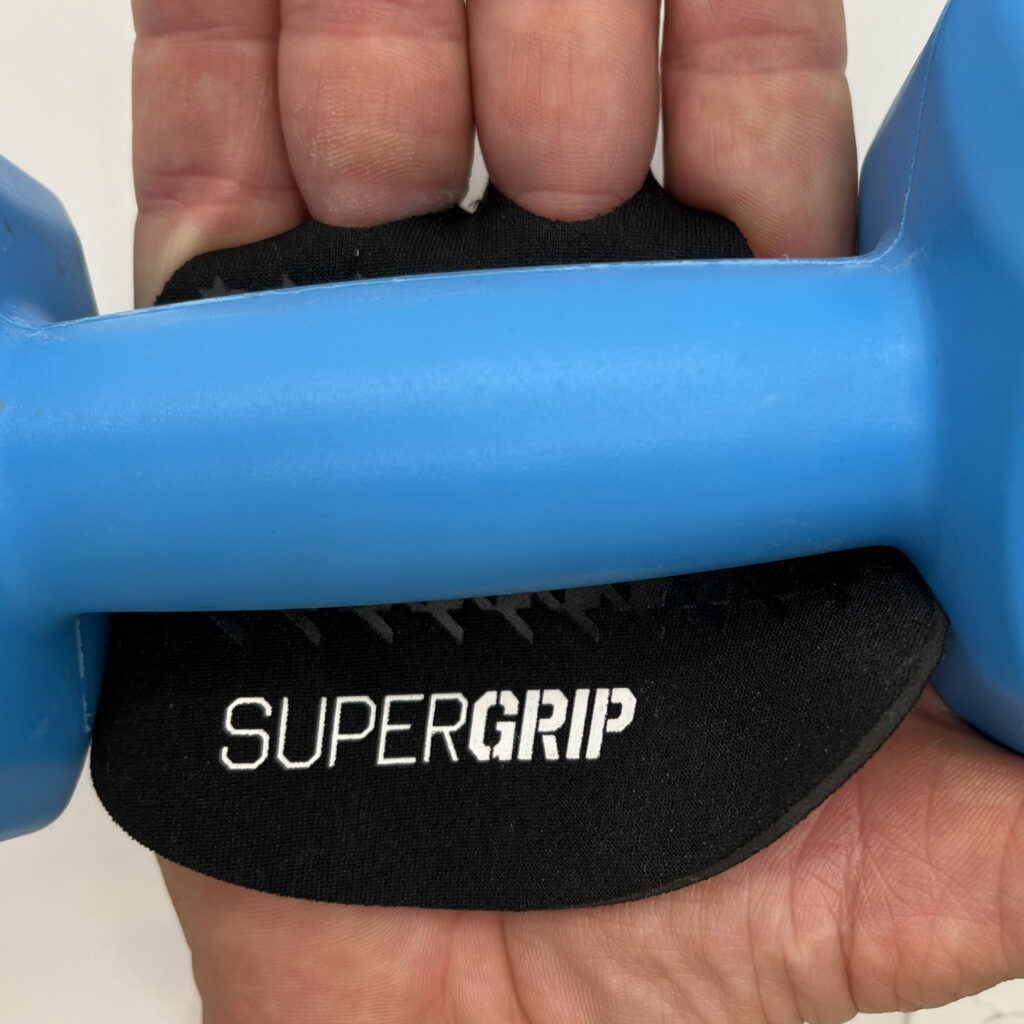 New Workoutpads with Supergrip anti slip technology enable higher fitness weights and better performance in strength and fitness sports
Classic sports gloves were actually not developed for dumbbell training on the barbell, lat pulldown exercises and the pull-up bar. Workout pads are therefore the much more modern and better solution for all fitness fans who want to protect their hands optimally when training on fitness equipment and dumbbells. The new Workoutpads with Supergrip coating, developed in Germany, which are offered at https://www.workoutpads.com/, can be slipped on quickly and easily and offer excellent grip with the anti-slip surface.
Workoutpads are therefore real training boosters and at the same time they provide efficient protection for the palms of the hands against cracks, calluses and calluses. The miracle workout pads are available at a special price with the discount code SUPERGRIP15.
Test Fitness Grip Pads and Gloves.
Protection against rough and cracked athlete hands
The inner skin of the hand, which is also delicate for bodybuilders, should be protected from mechanical influences that always occur during a hard power workout. Wearing the pads prevents pressure points from developing on the inner surfaces, which quickly turn into calluses and calluses. Inside the pads there is a specially developed core made of soft neoprene, which allows the pressure to be perfectly distributed over the entire hand. So there is no excessive pressure anywhere on the palm. Calluses don't form in the first place. Thanks to the protection provided by the pads, the skin on the palms of the hands always remains unstressed and supple. Existing calluses steadily recede, according to the experience of many athletes and doctors who train with and recommend the grip pads.
Sports gloves and especially bodybuilding gloves are real germ traps and are enormously affected by dirt and sweat, but are rarely washed, especially if they are made of leather. Gloves also often start to smell bad after a short time. The workout pads with Supergrip are different. The fitness grip pads can be washed daily – simply leave them on when washing your hands with soap or disinfecting them or up to 60 degrees in the machine without fabric softener – so that they always remain hygienically clean and odorless. In addition, they offer hygienic protection. Because when you do a workout in the gym, it is unavoidable that you touch weights and machines that have already been used by other people. The pads also offer an effective barrier here, which usually avoids direct contact of the hands with the gripping surfaces of the equipment, in any case significantly reduces it and thus ensures increased hygiene in the fitness studio. With the pads in hand, you simply don't touch your face in thought, which increasingly interrupts the cycle of dirt and germs spreading from your hands to your face.
Workout pads with Supergrip anti-slip coating
The workout pads offer another important advantage over traditional gloves or traditional fitness pads with finger loops. The grip pads are attached to the hands with the two-finger comfort perforation in an airy way, so that excellent ventilation of the hands is possible despite the high protection factor. This prevents sweating on the hands. The combination of the neoprene material with the high-strength lamination, the anti-slip coating and the constant ventilation of the pads makes the workout pads with Supergrip Technology our best fitness hand protection of all time.
Link to publication on Pressetext.com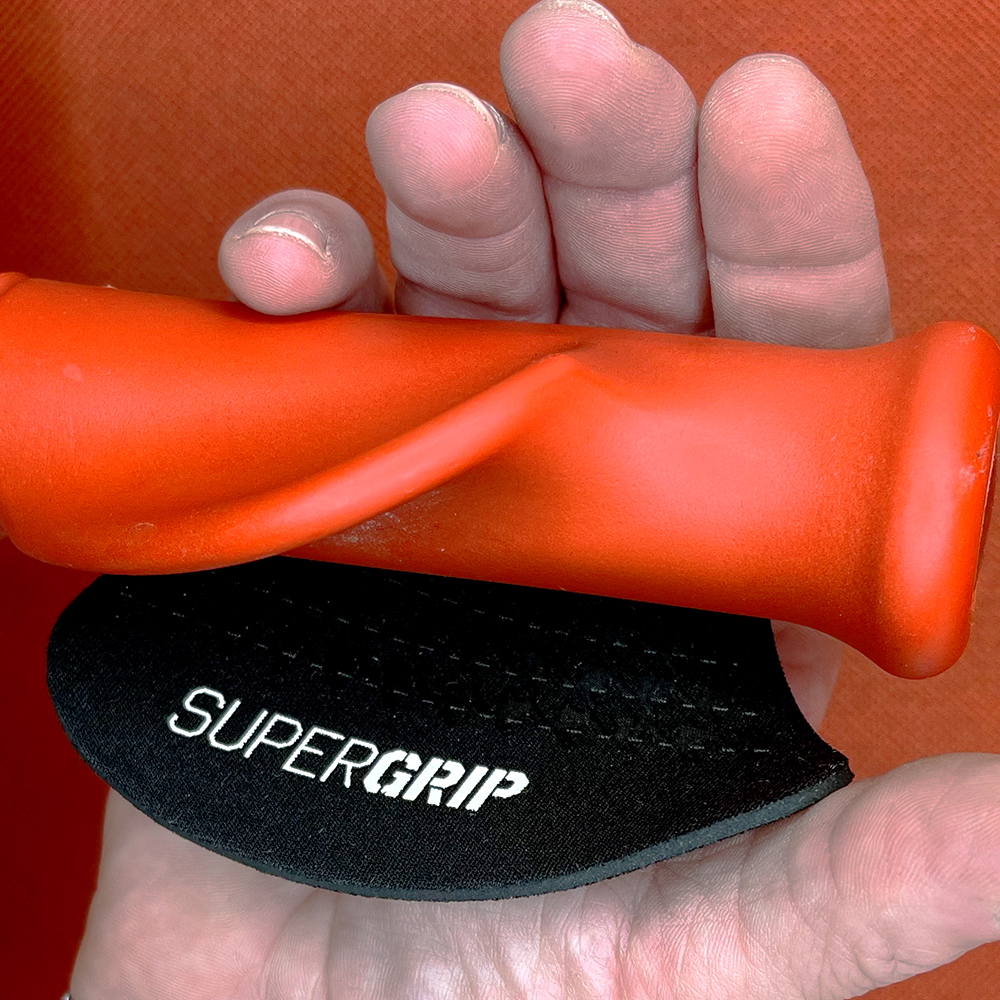 Crutches are the toughest sports equipment in the world – workout pads with Supergrip protect your palms and give you better grip
Patented German design helps with tangible benefits when using crutches
Patients who depend on crutches or crutches after an accident or illness quickly notice that they get uncomfortable pressure points or blisters on their hands. The strain on the wrists, elbow joints and shoulder joints when using crutches or crutches is enormous. If arthritis or painful joint diseases are then diagnosed, the necessary use of walking aids can become torture. For this reason, the offer on https://www.workoutpads.com/handschutz-reha/ should be examined more closely. Grip pads are offered there, which were specially developed as cushions for walking with crutches. Workout pads with Supergrip are grip pads with a patented design to protect the hands when using crutches during rehabilitation or for patients with walking disabilities. https://www.workoutpads.com/handschutz-reha/
Workout pads with Supergrip as effective palm protection for people with limited mobility.
It's hard to believe the enormous weight that patients have to put on their palms every day when they use walking aids, rollators or crutches as part of rehabilitation. Painful, open and calloused palms often occur at the beginning due to the intensive use of crutches and walking aids. "For me, such walking aids are the hardest pieces of sports equipment there is. Patients are often forced to walk several kilometers a day with crutches. For this reason I developed the workout pads with Supergrip. These are soft and yet extremely stable pads, which were specially designed for heavy loads in sports, but also for walking with crutches as a cushion to prevent blisters and uncomfortable pressure points and the pain that may be associated with them.
Natural grip, optimal grip without slipping and protection of the palms!
The Workoutpads with Supergrip coating, thanks to the low thickness of only around 3 mm, create a natural grip and offer optimal grip on the handles of the walking aids. Thanks to the laminated and absorbent neoprene of the grip pads, which are simply pulled over the middle and ring fingers, users benefit from ventilated palms and ensure that their hands do not get wet from sweating, even after prolonged use. In addition to the function, there is also the high flexibility and the low weight. After use, the pads disappear into the smallest trouser or shirt pocket. The workout pads with the Supergrip Technology can also be used by patients who want or need to support themselves at changing holding points in everyday life (railings, edges or leanings, or when moving wheelchair wheels).
Virtually indestructible and super cheap
The functional and puristic workout pads have a two-finger comfort perforation (the grip pads are simply pulled over the middle and ring fingers) and have a special Supergrip anti-slip coating in exactly the area where grips and dumbbells are best fixed. The manufacturer also attaches great importance to sustainability when manufacturing the Supergrip Pads and grants all customers a two-year warranty and a money-back guarantee, whereby the workout pads are almost indestructible during training.
Visit https://workoutpads.com for more information
The pads can be ordered easily and securely with PayPal and AMAZON PAY or directly on the AMAZON shop page. For a secure product and purchase promise